Information and Instructions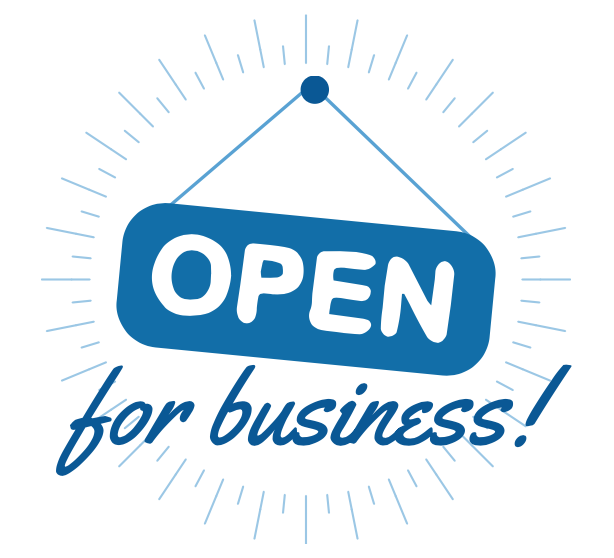 We hope our Open for Business page will be a helpful tool to assist our members in spreading the word about when their business is reopening and special offers! Members are now able to post their service and operations updates directly to our website for the community to view. Each time a new posting is added, an alert is also posted to our Facebook page for additional exposure. We have provided an instruction guide below to help you get started. We hope that you will take advantage of this tool to help your business and learn more about how other businesses are currently operating!
Please feel free to contact us if you have any issues or questions.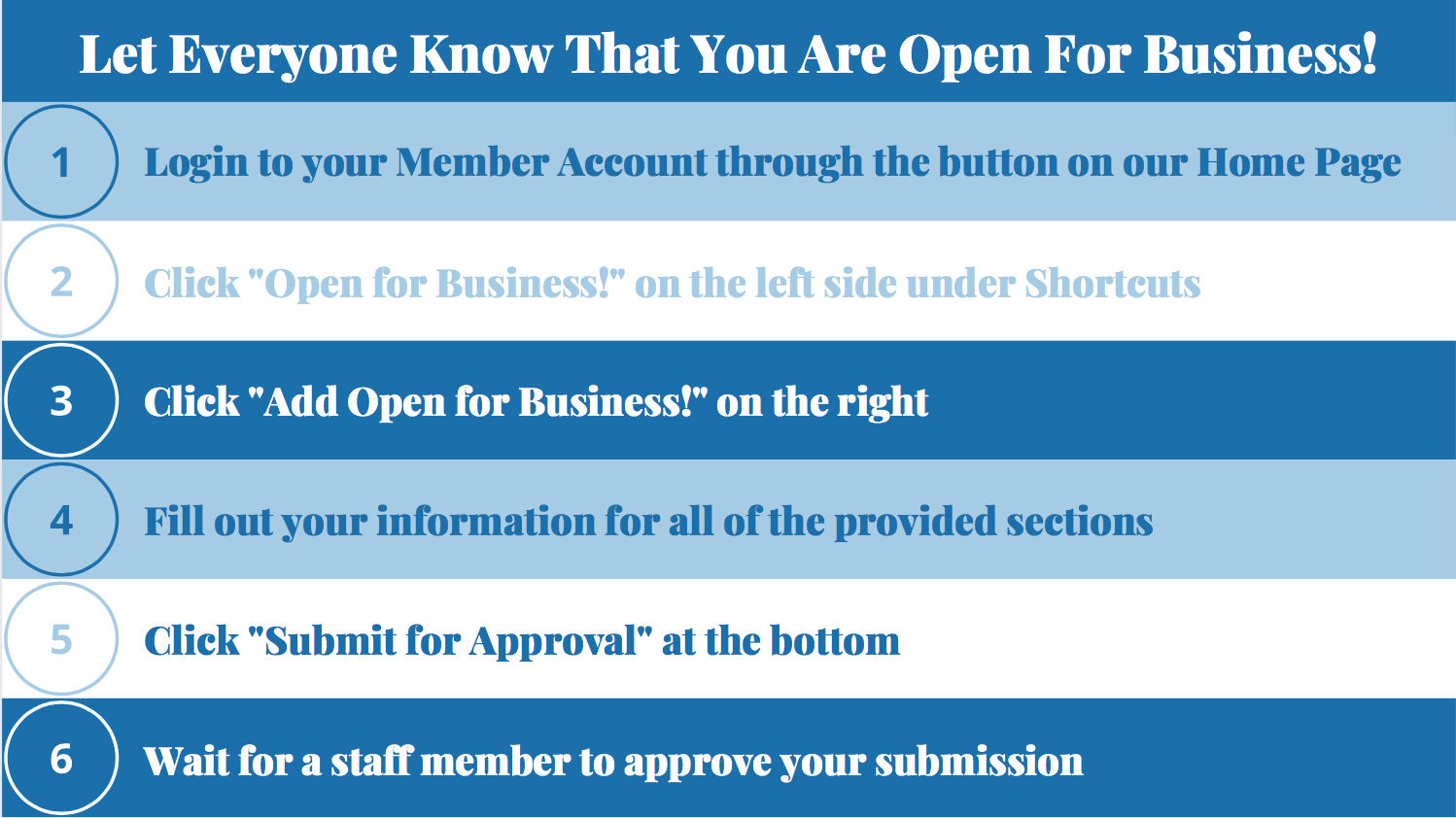 Instructions:
Log into your Member Account. The login button can be found on the Home Page. Please contact the Chamber if you do not already have an account.
Click "Open for Business!" from the Shortcut menu on the left.
Click "Add Open for Business."
Fill out the information for your offer or operations. Please add as many details as you can, including a logo and any relevant links.
Click "Submit for Approval."
Our staff will review each submission and may make edits to spelling, grammar, etc. without affecting the intent of the posting. Please allow us 24 hours to review your submission. Facebook posts will be generated after the submission is approved. 
Click the Detailed Instruction Guide button below for a more detailed explanation of how to add an offer or announcement to the page.