The Athens Area Chamber of Commerce has been an important function in the Athens business community since 1906. We work with a range of partners from Economic Development and the Small Business Development Center to the Visitors Bureau and the Mayoral Office in an effort to help engage and connect the community.
In many aspects the history of the Athens business community is the history of the Chamber. Our board has consisted of community leaders including small business owners, prominent CEO's and all levels of public officials.
We often operate as a platform and voice for both our members and the business community as a whole. Over the years we have taken the initiative to enact change and have been a consult to various development and community projects.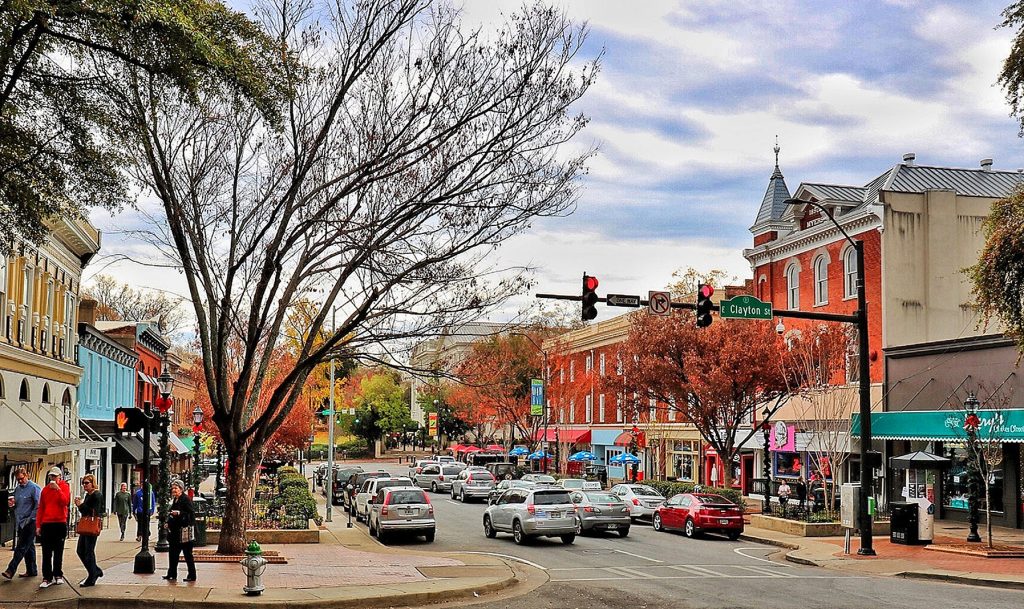 The Athens Area Chamber of Commerce has also hosted forums to deliberate pertinent topics that have often included workforce investment, economic development, education, housing challenges and public transit. We also host intercity trips where we find the best in other cities and bring their knowledge and experience back to Athens. During these exchanges leaders in the community are able to gain insight and develop new prospectives on pertinent issues that face our city. Our most recent destination was Columbia, Missouri and resulted in an influx of knowledge about economic drivers, middle class housing and various aspects of workforce development.
The Chamber also hosts/sponsors a mixture of workshops, networking events, career fairs, and trade shows. These events allow the community to be able to connect and get involved in the transfer of ideas. When it comes to local talent the Chamber is a prominent figure in the logistics and planning of the LEAD Athens program. This competitive year long program helps foster well rounded future community leaders by giving them training and insight into city development.
To add on, the Chamber helps champion community projects with city officials and businesses. Currently the Chamber is working with the Federal Aviation Administration to help secure a grant for the Ben Epps Airport in Athens. The Small Community Air Service Development Program (SCASDP) grant would allow passenger service flights to operate at our airport, greatly reducing the time and money it takes to travel in and out of Athens.
In terms of business openings and population increase, Athens has outpaced the national average for decades. Our goal is to help facilitate that growth and be a catalyst for positive change. We love being a part of this prosperous, eclectic culture and look forward to further servicing the community in the times to come.
Consider being a part of this positive impact by joining the chamber today!