The Athens Area Chamber of Commerce has been able to endure in our community for over one hundred years because of the value that we generate for our members. While we are a vehicle for the business community as a whole, our members receive unique advantages that are more beneficial now than ever. We continue to generate new ways to add value to our membership as the climate of our country and community change. During the Covid-19 pandemic, we implemented several new digital strategies and features to continue providing exposure, resources, and communications for our members. We have compiled a list of some of the benefits organizations will receive as a member of the Athens Area Chamber of Commerce below.
ENHANCE YOUR DIGITAL PRESENCE
The Chamber helps boost a business' digital presence by the use of our Member Directory. Companies such as Google and Yahoo use a metric called a Search Engine Optimization (SEO) score to determine a website's positioning in their search results. When a member's website is added to our directory, it creates a backlink symbolizing a digital endorsement from the Athens Chamber of Commerce. Endorsements from credible websites are paramount to any business trying to improve its online presence.
Engage with your Community Online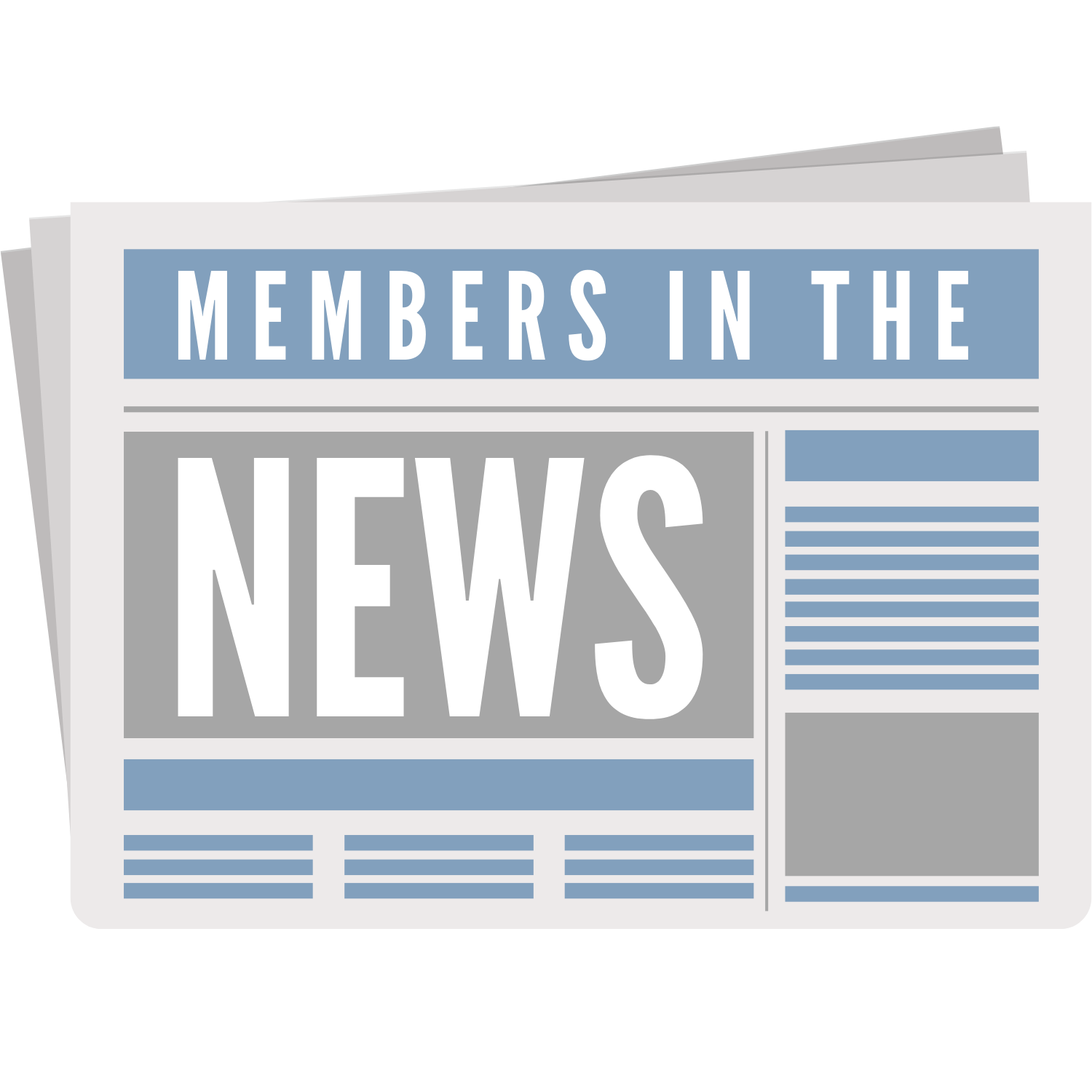 Share your social media links and website, update your directory profile, and access general member information. Email Kim Childs for assistance with login information.
Share important business news and updates, press releases, awards and recognition, and more by completing the News Release form in your Member Portal.
Join the Chamber's Facebook group to share positive business referrals with other chamber and community members. While anyone can join, members are notated on each post and endorsed by the chamber.
The Athens Area Chamber of Commerce is also a Grow with Google Partner, passing along the benefits and exclusive training to our member base. Check our events calendar for upcoming webinars and other training opportunities.

Networking with the Chamber
In today's modern age of business, networking and building connections in the community are vital. The Chamber provides a fast track to connect with a wide variety of organizations in our community. We offer a multitude of opportunities that businesses can take advantage of to help further their position in the community. These can include: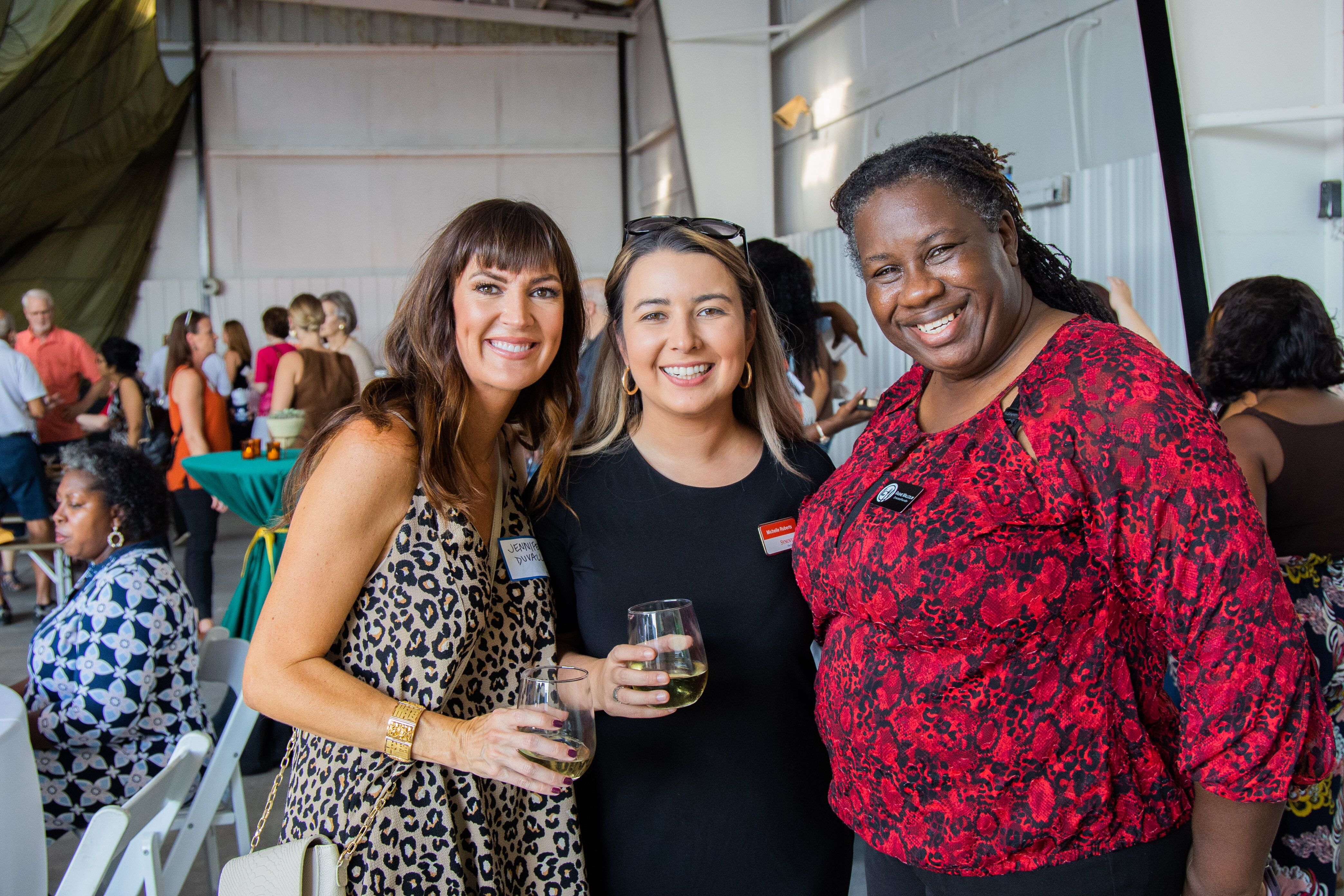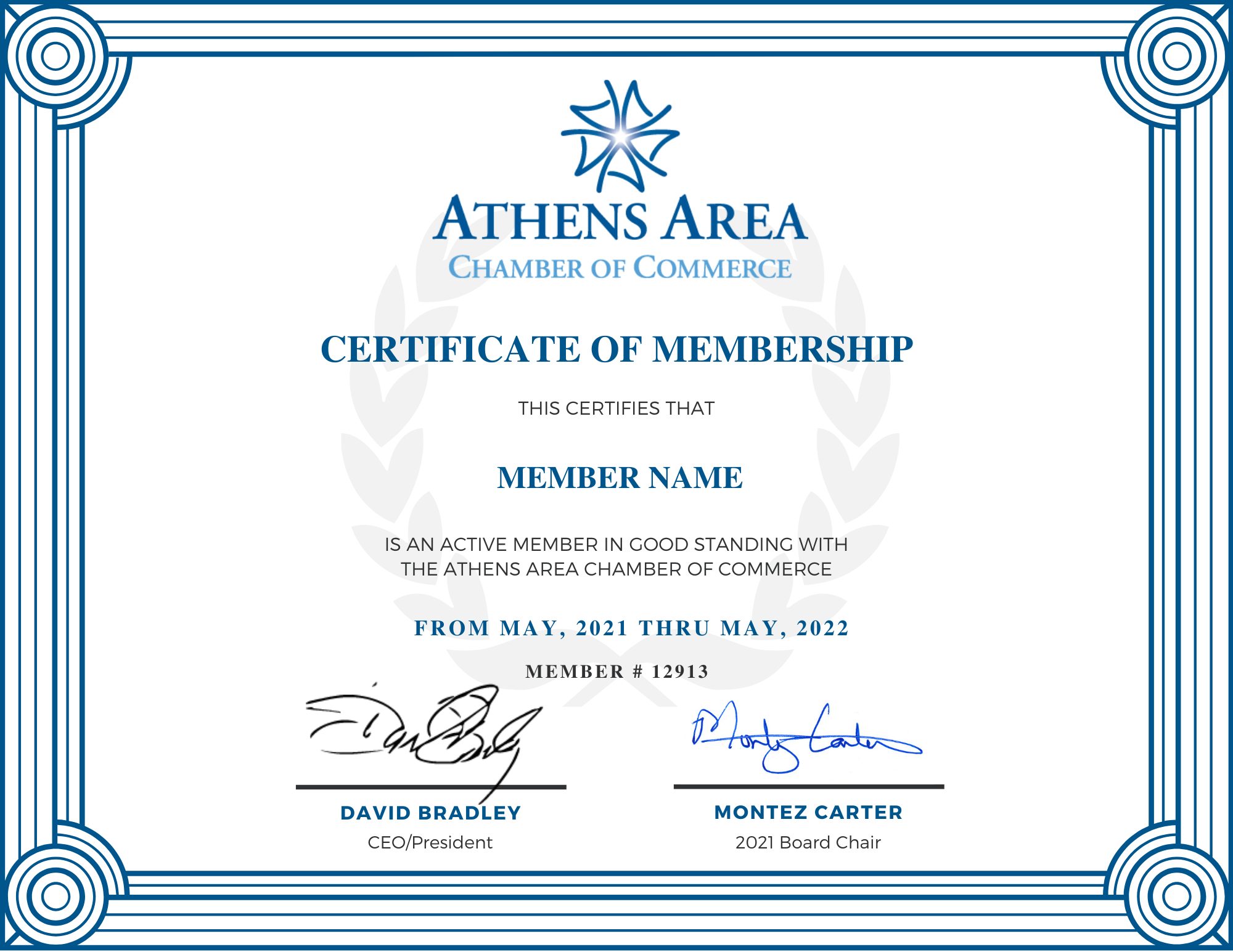 Chambers of Commerce have been business community advocates for centuries. Your Chamber membership helps to illustrate that your business cares about the overall betterment of your community. The Athens Area Chamber of Commerce offers custom membership certificates that businesses can frame on their wall or display on their storefront to help convey their commitment.
This certificate also serves as proof for obtaining healthcare for your business and its employees, another benefit the Athens Chamber of Commerce provides.
ADVERTISE WITH THE CHAMBER
Part of what makes the Chamber so valuable is the large, diverse audience we are able to reach through our weekly newsletter and social media pages. We're proud to provide marketing services for our members at no additional cost in a time where even a small media campaign can cost a business hundreds. To submit your advertisement for promotion through our media outlets, email a few short sentences about what you'd like to promote along with any links, graphics, and logos to the Chamber Staff.
Some of our other website pages that offer exclusive benefits to members include our Members in the News page and Member Testimonials Page.
Be sure to follow us on social media!
The Athens Area Chamber of Commerce has special discounts with a number of partnered companies.
Contact our staff for additional information.
A great healthcare solution that gives small businesses an easier, more affordable way to offer health care to your employees. Our members have saved thousands of dollars in yearly insurance costs by utilizing this plan! In 2023, Anthem introduced a new plan which adds savings and enhanced value for employers with 51-99 employees in addition to small business plans!
ODP Business Solutions program is offered to Chamber members for FREE! With this benefit, you can receive significant savings on office supplies, like ink & toner, technology core items, cleaning items, and more!
Save 7.5% on your Worker's Comp Insurance as a drug-free workplace through the Drugs Don't Work Program. Once certified, the Chamber provides members FREE newsletters to help you maintain compliance and keep your discount.