Pancakes & Policy is a quarterly event in which prominent community figures share insight into policies and news happening in and around Athens. Previous featured speakers include Clarke County School District Superintendent Dr. Demond Means and Athens-Clarke County Mayor Kelly Girtz! The next Pancakes and Policy event will be Thursday Feb 18, 2021 at 8:15am!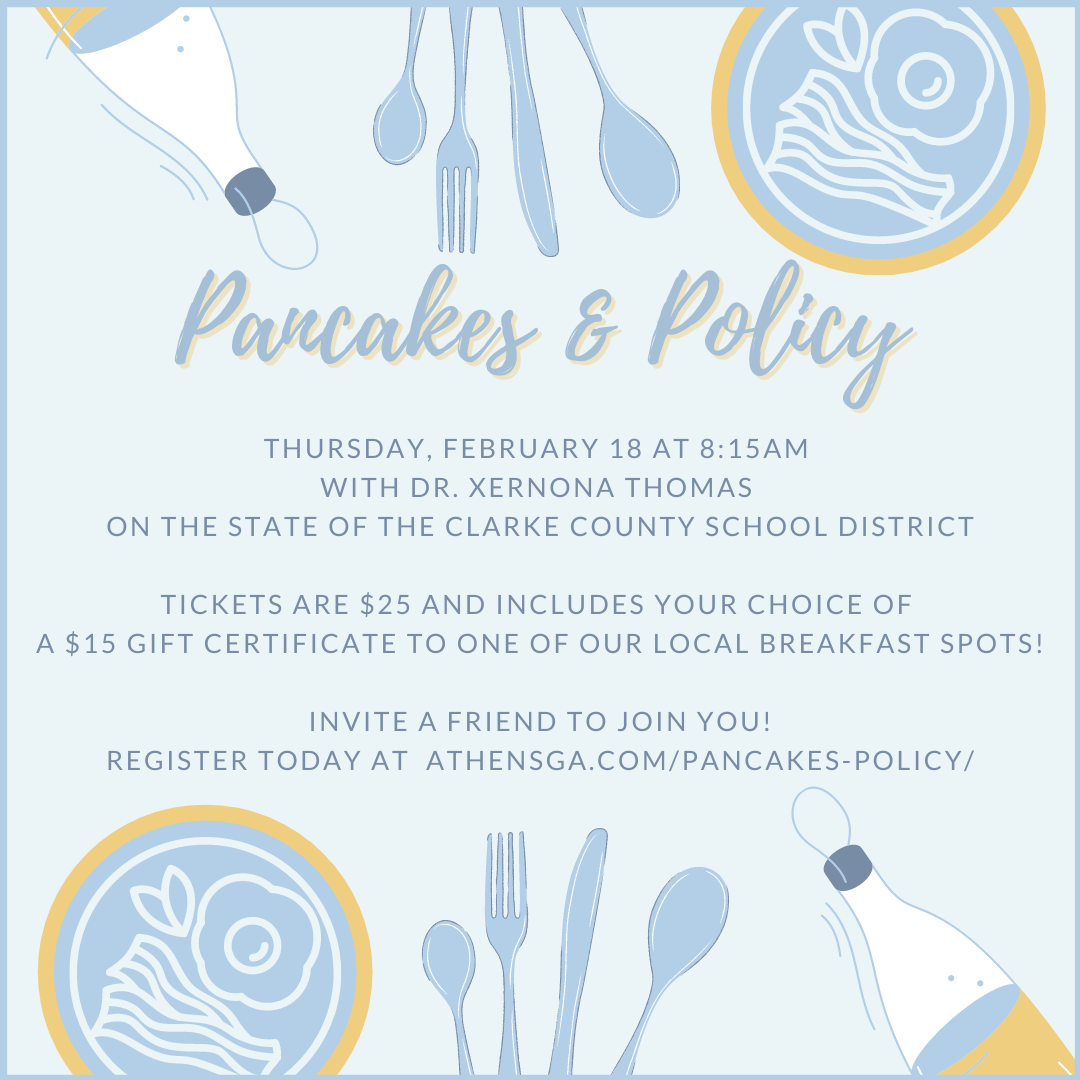 Join us as we hear from Superintendent Dr. Xernona Thomas with an update on the State of Clarke County School District.
Tickets are $25 and includes your choice of a $15 gift certificate to one of our local breakfast spots! This is a great way to support local businesses while attending this important virtual event!
You will be able to select one of the following restaurant gift cards of choice during registration:
or.... you will be given the opportunity to ask the Chamber to provide your gift card to a local Non-Profit Organization!
Pre-Registration will be required for this event!